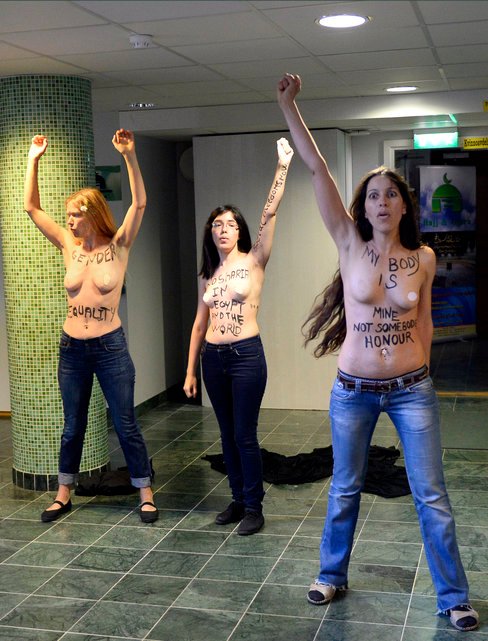 [click on link - klicka på länken]
http://www.svtplay.se/video/1284609/29-6-19-30
Femen story starts at 6mn13s after the beginning untill 7mn20s.
Shows activists taken away by police + interview on still of swede FEMEN activist Jenny.
Led by the Egyptian activist of FEMEN Alia Al Mahdi, three sextremists of the movement held a topless rally in the main mosque in Stockholm. Egyptian, Tunisian and Swedish sextremists of FEMEN symbolically rid of the black hijabs, in the heart of a place of worship.
Short link:



Copy - http://brief.ly/~86xOa$Br