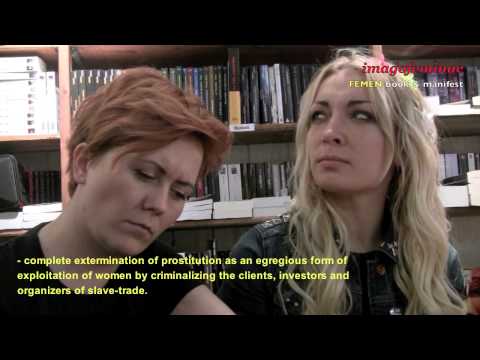 International Women's Movements
FEMEN Book Presentation in Paris March 8, 2013
Time: 18:10 Min. - Original Language: French, Russian, English. Subtitle: English
Full HD. Copyright © 2013 Berlin by Dipl.-Psych. Paiman Davarifard-All Rights Reserved.
"imagofeminae is an independent Magazine. The contents of the Reports & Articles
do not reflect the opinion of the editors of our Magazine."
Short link:



Copy - http://brief.ly/~AhHjU$3s