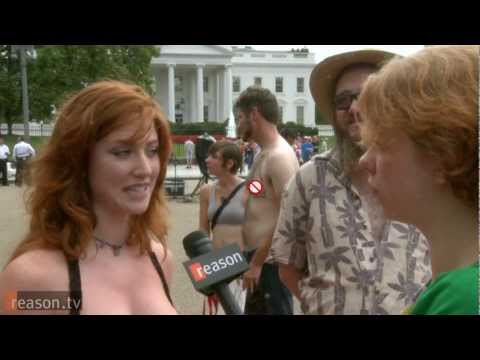 On Aug 26, dozens of activists descended on the nation's capital to protest unequal treatment of men and women when it comes to going topless in public.
Will the protest - which is organized by the Raelian movement - accomplish anything more that "lots of Googlin'" (in the words of one observer)? Take a look for the yourselves.
Produced by Joshua Swain; interviews by Lucy Steigerwald.
For more information on the topless movement, go to http://gotopless.org/
Via Reason
Short link:



Copy - http://brief.ly/~6iYZ9$73