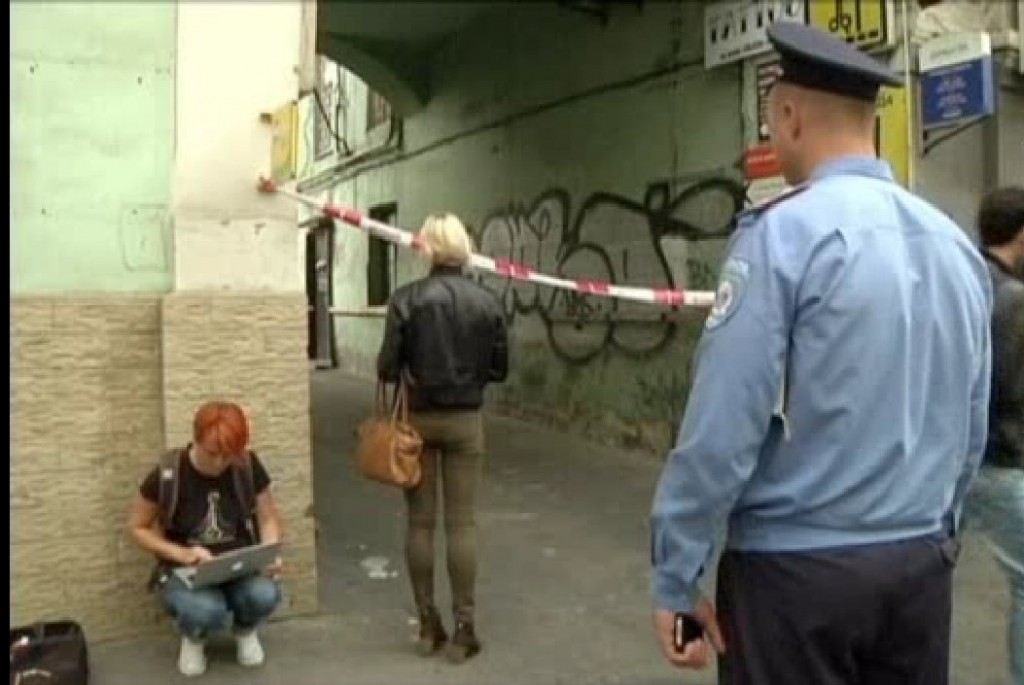 " click on the link to watch"
http://www.euronews.com/2013/08/27/femen-activists-decry-police-plant-of-weapons-in-kiev-office/
FEMEN have accused Ukrainian police of planting weapons in their Kyiv bureau.
The feminist group, known for their bare-breasted protests, have denied being in possession of items included a World War II pistol and a grenade, during a police raid.
Crude mock-ups showing Russian President Vladimir Putin in a snipers' crosshairs were also found. The police said they were responding to an anonymous tip-off.
"Half an hour ago policemen came and told us that there had been a complaint about weapons and explosives being stored in our office. We of course did not take it seriously, but the fact that seconds later the whole special group appeared shows that everything has been planned in advance," said FEMEN co-founder Anna Gutsol.
There are no reports of arrest, but the offices have been sealed off and many activists were rounded up for questioning.
FEMEN have reported being subjected to several attacks in Ukraine and have announced they will now close their Kyiv office as they fear for their lives.
Short link:



Copy - http://brief.ly/~a0ij7$DP