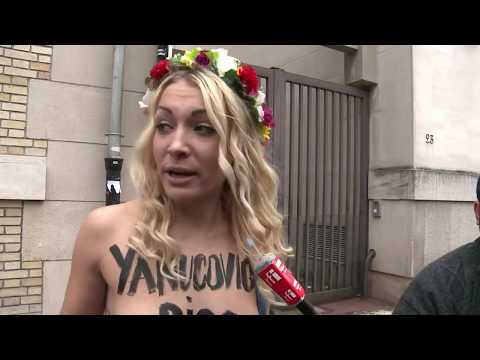 Sextremists of FEMEN pour out the anger on a dictatorship on Yanukovich near the embassy of Ukraine in Paris.
Five activists publicly pissed on the ugly face of Ukrainian president.
With such an humanistic act FEMEN calls the world to piss on the opinion of Yanukovich and to wash him out from political world. The Pissed off president is an example of moral and physical violence of his nation. FEMEN suggests to clean up a young organism of Ukraine in a natural way, pissing out the shitty president and his regime.
Yanukovich, piss off!
Short link:



Copy - http://brief.ly/~sjA5W$E9